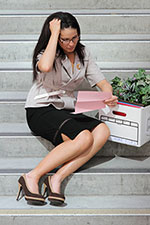 California workers have rights that prohibit employers from firing them for unlawful reasons. This is true even for an "at-will" employee. The following is a non-exhaustive summary of a few of these protections. A particular employee's situation must be analyzed on a case-by-case basis by a qualified attorney to determine how federal or California law may apply.
The California Fair Employment and Housing Act (the "FEHA"), California Government Code § 12940(a), makes it unlawful for FEHA-covered employers to terminate an employee because of his or her:
Age
Race
Religion
National Origin
Ancestry
Physical disability
Mental disability
Medical condition
Sex or Gender
Marital status
Genetic information
Gender identity
Gender expression
Sexual orientation
FEHA also prohibits FEHA-covered employers from terminating an employee because he or she has taken leave, or exercised rights, pursuant to the California Family Rights Act ("CFRA") or California Pregnancy Disability Leave Law ("PDLL").
FEHA also contains anti-retaliation provisions that prohibit FEHA-covered employers from terminating an employee who has "opposed any practices" prohibited by FEHA or because the employee "has filed a complaint, testified, or assisted in any proceeding" under FEHA. (California Government Code § 12940(h))
California has "whistleblower" laws that protect employees from being fired for reporting certain unlawful activity including, but not limited to: (1) filing a Department of Labor Standards Enforcement ("DLSE") complaint or participating in such a proceeding (Cal. Labor Code § 98.6); (2) reporting to a government or law enforcement agency a violation of a state or federal statute, or a violation, or noncompliance with, a state or federal "rule or regulation" (Cal. Labor Code § 1102.5(b)); and (3) workplace health and safety complaints (Cal. Labor Code § 6310).
California has protections against a termination relating to an employee's jury service or his or her compliance with a subpoena to appear in court to testify. (Cal. Labor Code § 230)
California recognizes the tort of wrongful termination in violation of public policy. This is also known as a "Tameny claim." Whether or not the activity that caused the termination qualifies as a basis for such a claim is subject to a legal test devised by the California Supreme Court.
Contact our office today to speak with a lawyer if you believe that your employment has been wrongfully terminated.